FileMaker 14 Code Objects as ERD infographic
Provides a concise overview of "FileMaker code objects" that developers are well advised to be aware of.
Shows some of the relationships between FileMaker code objects, and can result in insights that lead to better code.
Shows some FileMaker version history, information that can be useful to developers and project planners.
Contains some useful tips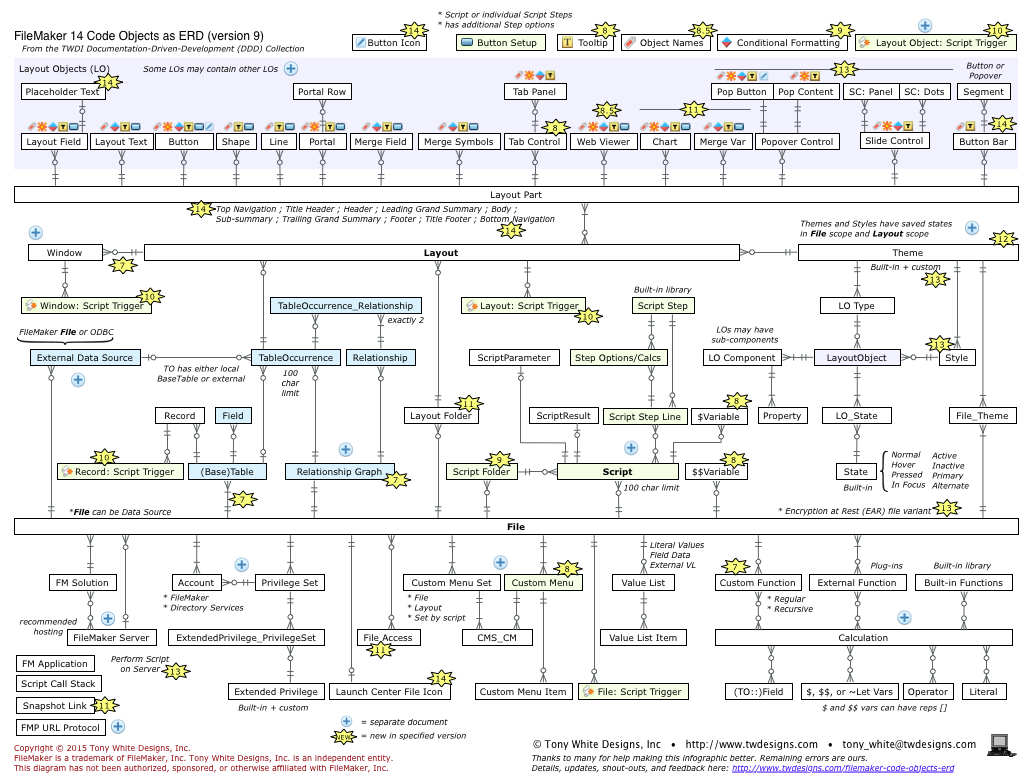 PDF version

This infographic is an evolving document built on information from the community and made better by contributions from many. Free to give us feedback in the comments section here.
---
Some useful links:
Thanks to all those who helped make this info-graphic better. Remaining errors are ours. Here are some of the people who shared useful suggestions (listed alphabetically):
Stephen Dolenski, Ocean West Consulting Inc. (added Encryption at Rest)
Scott Rose, ScottWorld. (renamed Placeholder Text)
If you have any questions, please feel free to contact us.
Thanks.